Services
All the workshops of our company meet a quality expectation thanks to our standard
ISO 9001 guarantees a complete, fast and efficient service.
Our repair points have the latest generation of technical equipment and
our employees are trained in cutting-edge techniques.
Our teams are aware of your expectations in terms of safety, reliability and expertise.
Below you will find the different services offered by our different workshops.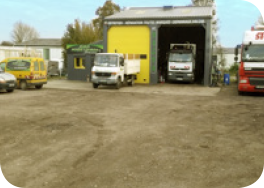 ZA Baudrière Bourgtheroulde-Infreville 27520 - Tél : 02.35.76.67.30
SEE MORE